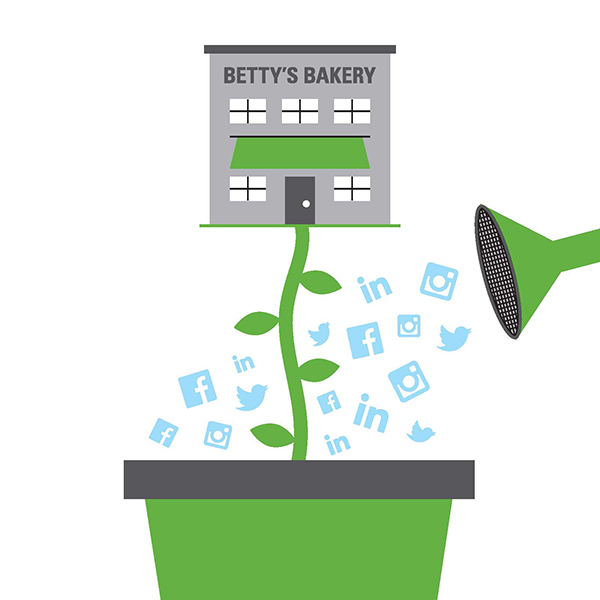 To put it simply… No.
From the endless amounts of information to the forever growing number of individuals, social media acts as a life vest keeping your business afloat when rough waters hit.
Not convinced? Here's 5 reasons why your business can't survive without social media.
Read More
#1. Social Media is Only Expanding
Believe it or not, there are now more than 3 billion individuals using social networks across the globe, and this number is only expected to grow. You quite literally have the power at your fingertips to reach nearly half of the world's population by using social media. Don't let your business fall behind and get left in the dust. Join the social media movement.
#2. The Sports Car of Brand Awareness
Every single day, users are exposed to new products and services via their favorite social media apps. This makes social media the perfect place to reach new potential customers by increasing your brand's name. Sure, you can always print standard advertisements to get your name out there, but compared to social media, that's like choosing to ride a bicycle when you have a sports car parked inside of your garage.
#3. Essential for Boosting Sales
Without sales, you have no revenue. Without revenue, you have no business. Whatever your business sells, social media will help you sell it. Online sales tools have quickly evolved into one of the most convenient ways to purchase goods and services through social media.  If your purchasing system is outdated and frustrating to use, you can kiss most of your potential customers goodbye.
#4. Vital Levels of Customer Engagement
Quite frankly, social media is the most reliable and useful way to interact with customers. This two-way form of communication between your brand and your clients is necessary for keeping your business alive. If you want customers to be engaged, you have to engage yourself. Simply replying to emails and sending out monthly newsletters is no longer going to cut it in the modern world of business.
#5. Social Media Provides Crucial Insight
In order to make smart business decisions, informational backing is key. By generating a huge amount of information about your customers in real time, social media gives you the insight needed to keep your business going. No other form of marketing is going to give you the same detailed and informative feedback that social media will supply you with. Why would you use anything less than the best when it comes to your company?
So… there you have it. Your business could not survive without social media.
With decades of experience, Dazium Design Solutions understands just how important social media is for all types of businesses. Without this media outlet, levels of engagement, awareness, insight and sales are bound to decrease. We know what it takes to make a business succeed. Let our talented team of social media experts show your business what it takes to not only survive, but to thrive.