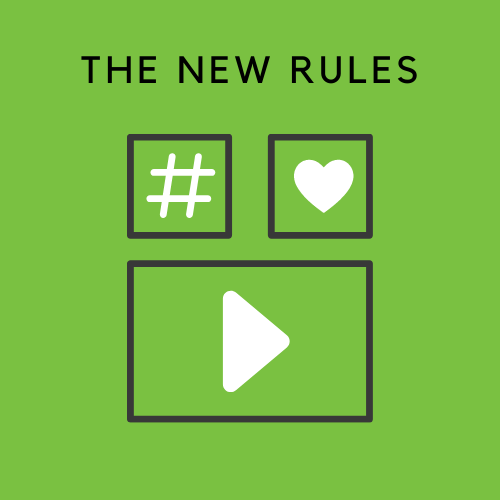 As the world was forced to close in 2020, social media quickly rose back to prominence by bridging the gap and keeping us connected to family, friends and the brand we love. Now, post-pandemic online culture is changing the game for digital marketers around the world. There are a whole new set of rules when it comes to social media marketing in 2021, and here's an inside look at some of the most important:
The Race to ROI
Fact: 3 out of 4 of marketers ranked "increased acquisition of new customers" as their top outcome for social media in 2021 – a 58% year-over-year increase.
The social game is now bridging the gap to a new customer experience, and consumers are acting quicker and more frequently than ever before. However, it's important to realize that transactions alone don't ensure long-term growth. In the new race to ROI, marketers must prioritize two equally urgent obligations: (1) deliver short-term ROI with target performance marketing tactics and (2) build innovative digital experiences to win long-term loyalty. Do this, and the race is on.
Read More
Quality Over Quantity
Fact: 85% of brands admit to the mistake of trying to capitalize on the increased social media activity during the pandemic.
The new wave of social media is pulling back on paid advertising and redirecting focus to the things that now matter most, including crisis response, current events and customer care/engagement. This rule helps marketers prioritize the value of quality over quantity, ensuring that their audience gets more of what they love and nothing that they don't. Social media is truly becoming more social for brands and organizations, and if you're not part of the change, then you're out of the game.
The Forgotten Generation of Consumers
Fact: Over a quarter of the baby boomer generation are spending even longer on social media platforms as a result of the pandemic.
While marketers have typically targeted baby boomers through traditional modes of advertising, it has now become more apparent than ever that this forgotten generation of consumers loves social media as much as the rest of us. Baby boomers are now discovering new brands and products via social media, which opens the door to new possibilities and strategies for marketers across the board. This rule is simple – continue to explore this increasingly digitally savvy audience to score increased brand favorability with the boomers.
The social media game is changing, but you don't have to play it on your own. Contact Dazium today and we'll coach you to capitalize on these new rules in the new year.
All data included in this post were found in Hootsuite's annual 'Social Trends Report' based on a survey of 11,189 marketers.