RESULTS DRIVEN SOCIAL MEDIA MARKETING
Drive Customers. Grow Your Audience. Expand Your Reach.
OUR INDIVIDUAL SERVICES
Customize Your Solutions
Whether you're just entering the world of social media or you've been in the game for years, Dazium offers individual services made to meet you where you're at. Now you can pick and choose what you need and when you need – giving you access to cheaper and more efficient social media solutions designed with your business in mind.
Your Social, Our Expert Advice
Are you just getting started with social media, or are you stuck and don't know where to go next? Either way, your online presence is one of the most pivotal extensions of your brand's identity. And you don't want to leave that up to chance. While you know your brand inside and out, Dazium knows how, where and when to share your story to deliver tangible results. We organize and analyze your social media goals and objectives – then develop a strategy to surpass them. This includes:
Current Social Media Analysis
Industry and Competitor Research
Custom Social Plan Outline
(1) Outline Introduction and Preparation Meeting
(1) Followup Meeting
Get started for only $250!
Get Started with Consulting
Harness the Power of Paid Social Marketing
Compared to organic content, social media advertising garners more control by helping you reach your desired audience with a strategic message designed to inspire action. Dazium's social media advertising team is skilled at designing, creating and executing ad campaigns across a host of social media platforms. We understand the advertising best practices required on major social media platforms and are proficient at driving results for our customers. Our advertising services include:
Ad Account Set Up and Organization
Boosting Posts
Ad Strategy and Budget Recommendations
Ad Copy and Design
Ad Optimization and Testing
Ad Analysis and Reporting
Let's talk budget and strategy!
Get Started with Advertising
Tell Your Story
These days, good content isn't good enough. That's why Dazium creates social media content that converts. Every piece of content that we build is strategically designed to align with your commercial goals, speak directly to your audience and control the conversation around your brand. You have a story worth sharing, and our content development services make sure that it gets strategically shared with the world. Features of our content creation process include:
Content Calendar Creation
Strategized Written Posts
Strategized Campaigns
Automated Commenting and Messaging Strategy
We write the content, and you take it from there!
Get Started with Content Development
Let's Get Visual
No in-house graphic design team? No problem. There's a reason we're called Dazium DESIGN Solutions. Our team of graphic designers will bring your brand to life on social media, supercharge your ads and add firepower to your online presence. We specialize in creating engaging, timely and on-brand graphics that can be paired with any of your written content. Here are a few graphic design examples that we provide:
Stock Images
Branded Designs
Custom Illustrations
Advertisement Graphics
Gifs
Videos
Pay per graphic, or bundle in a pack!
Get Started with Graphic Design Development
Give Customers a Reason to Convert
Are you active on social media but not converting as much as you like? It's time to give your customers a call-to-action that's just too good to refuse. Our team of website writers and designers are expert in delivering strategic and engaging social media landing pages focused on your brand's current needs. This not only gives you something to socialize, but also a way to track and measure real results. We're here to heat up your conversion game through:
Writing and Organizing Landing Page Text Content
Developing and Implementing Landing Page Graphics
Optimizing Landing Page with SEO
Creating Functional and Ideal Landing Page Layouts
Building Landing Pages from the Back End
Get a social media landing page for one flat fee rate!
Get Started with Landing Pages
OUR HOLISTIC SERVICES
The Total Package
If you're looking for a complete social takeover, then you've come to the right place. Our Bronze, Silver and Gold retainer packages bundle all of our social media services in one. From content and graphic development, to uploading, monitoring and analytics, Dazium's holistic services are perfect for optimizing your online presence and overall ROI.
Quick, Effective and Well-Written Social Media Posts to Maintain Consistent Content
Stock Photos/Client Supplied Photos the Fits the Content For Every Post
Mix of Strategized and Quick-Written Posts Designed for Content Diversification
Creative Mix of Design Including Edits and Graphics for Each Individual Social Post
Researched and Strategized Written Posts for Guaranteed Engagement Increase
Unique, Highly Creative and On-Brand Designs for Each Post, Including Videos/Gifs
Monthly Analytic Report and Recommendation Consulting
ACCELERATE YOUR ONLINE PRESENCE WITH
Dazium Social Media Services
Attract, engage and grow your audience today! Our services are strategically design to help your brand:

Develop Brand Awareness (Followers)
Growing followers on social media leads to increased word-of-mouth promotion and referrals. Not only do we help you grow your following, but we ensure that your followers match your target customers.

Build Relationships (Engagement)
The stronger your connection is with your audience, the more likely they are to buy from you. We help you increase engagement indicators such as likes, comments and shares so your connection can grow and prosper.

Increase Website Exposure (Traffic and Conversions)
Boosting your website traffic directly influences leads and sales. That's why we prioritize both organic and paid social media services that actively converts loyal followers into paying customers.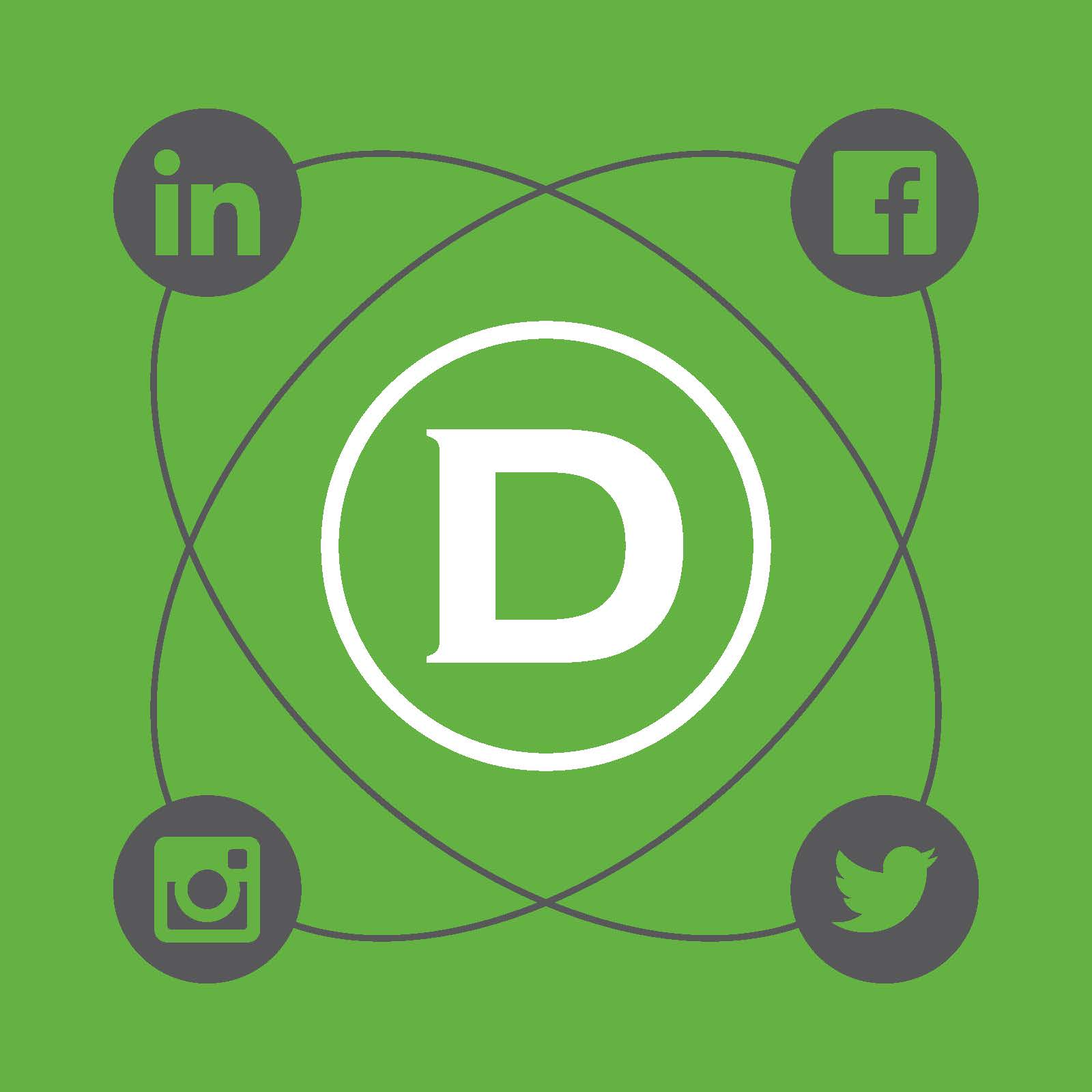 THE DAZIUM DIFFERENCE
Built on Communication, Fueled by Relationships
You have a vision, and we have the team to get you there. With over 15 years of social media, graphic design and digital marketing experience, Dazium is a catalyst for creativity. Our processes are built on communication and fueled by relationships. We know what it takes to transform social content into real, tangible results for your business and brand.
What can you expect?
Our holistic social media marketing process is proven effective and profitable across industries.
Step 1: Conduct a thorough analysis of current social media efforts
We can't get started without understanding where we are and where we want to go. This first step is a crucial part of our social media services as it's designed to prep and educate our team on your brand from the beginning.
Step 2: Develop a social media strategy that is specific to your business
Now that we know where you are, we can get you to where you want to go. In this step, our team performs competitive analysis and research in order to develop a strategy that is personalized for you.
Step 3: Create engaging content calendars and posts
Once you agree on the strategy we develop, we'll begin to execute. Prepared in monthly content calendars, our team will put together social media posts that are unique for your brand. You'll get the opportunity to review this content a month in advance, and we will make edits as needed.
Step 4: Optimize growth through daily maintenance
Every day, we will monitor your social media activity in order to maintain growth optimization. This step includes the management of activity, as well as responding to comments, messages and reviews within 24 business hours.
Step 5: Analyze results and provide next step recommendations
We will put together a monthly report at the end of each month for you to review. We also also offer monthly meetings to discuss progress and strategy as needed.
Why choose Dazium?
We offer competitive rates and customizable solutions with guaranteed quality and values.
Reason #1: There are no surprises
Everything we do runs by you first. This is YOUR brand and OUR strategy. Together, we will ensure that there are no surprises when it comes to running your social media accounts.
Reason #2: Be as involved as you want
We manage everything from start to finish. And you have the choice to be as involved or uninvolved as you'd like. Our goal is to make this process as easy for you as possible.
Reason #3: Low risk contracts
Digital marketing agencies like ours are backed with high integrity and want to earn your trust through providing great work. Our social media marketing services are proven to generate positive results for our clients in various industries.
STRATEGIES DESIGNED TO SCALE
Social Media Service Features
As a full-service digital marketing agency, our social media services offer everything your business needs to succeed on social media. Our social media management services include:
Our Services
– Original Social Media Content
– Custom Images
– Cover and Profile Photo Design
– Social Media Network Setup and Optimization
– Social Media Account Audit
– Brand Reputation Analysis
– Boosted Post Ad Management
– Paid Advertising Strategy
– In-depth Competitor Analysis
– Data-Driven Social Strategy and Advertising
– Dedicated Social Media Account Manager
– Daily Social Media Monitoring
– Monthly Consultations
– Transparent Monthly Reports
– Advanced Marketing Technology
– Optional Social Media Services