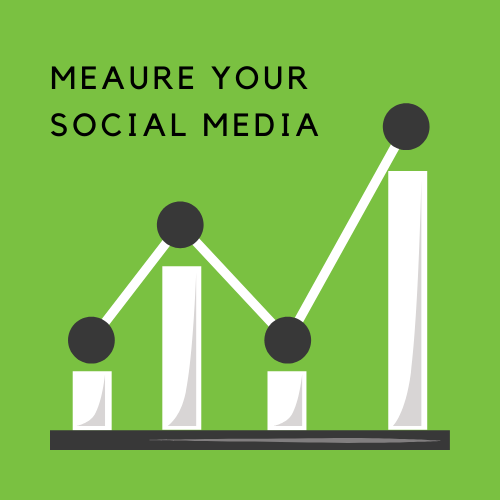 Unlike traditional marketing and advertising tactics, social media presents an unique approach to building brand and converting sales. And now that the power of social media marketing has taken over, it's time to learn how to accurately measure your results using a series of internal and external engagement factors. Understanding how and why social media makes an impact on your business is sure to open the door to unlimited growth possibilities.
Read More
Internal Engagement
There are endless social media KPI's that you can use to track your success. Instead of trying to take them all in at once, start by setting your sight on the following key metrics:
Followers – The more followers you have, the more people your business will be able to reach. But aside from the number, you need to also be monitoring how fast your follower count is growing. If it's rising quickly then your content is effective, but if it's stagnate then you might need to switch up your strategy.
Likes/Shares/Comments – These are the baseline of social media metrics. The more likes your business is able to rack up, the more your content is resonating with your audience. Shares are important because this is how you expose your brand to people beyond your network. And comments mean that your content is compelling enough to inspire conversation, leading to valuable data and customer service opportunities.
Impressions – Impressions tell you how many people could possibly see your post in their feed. The bigger the number, the more potential you have to reach new customers.
When it comes to measuring internal engagement, growth is the goal. As long as you establish a baseline and move beyond that, you can count it as success.
External Engagement
While internal engagement on social media is great, we all can agree that the main goal of any business's social media presence is to ultimately keep and gain REAL customers/clients. There's a variety of ways to do this, including shoppable links, website landing pages, etc. To know if this external engagement is making a true impact, here's the metrics you need to follow:
Total Sales – Using an analytic tool like Google Analytics, you can easily calculate which sales are coming from your social media users versus other types of customers. Use this metric to get a better understanding of who is visiting your site, where they are visiting from and what they are doing once they arrive.
Bounce Rate – The bounce rate tells you the percentage of users who viewed just one page of your website after coming from your social media page. If this number is high, it means there's a more effective way to make your website suitable for these customers.
Conversion Rate – Conversion tells you how many of your visitors bought something after coming from your social media. The average social media landing page converts at about 5%, so set some reasonable expectations for your business and adjust your strategy as needed to convert.
Whatever tactics you use on social media to generate external engagement, be sure to take advantage of these three tools to determine you ROI.
However you decide to measure your success, it's crucial not to get swept up in the numbers unless you truly understand what the data is telling you. And if you'd rather just leave it up to the professionals – then Dazium is here to help! Our monitoring and reporting services are designed to streamline the process, giving you clear and digestible insight on how your social media presence is impacting your business.