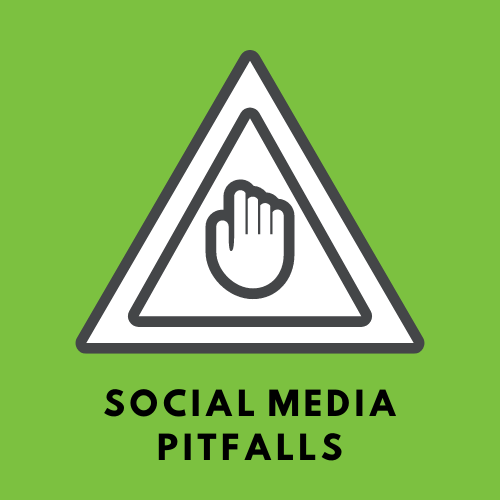 It's estimated that 3.6 billion people use social media worldwide, and this number is only expected to grow. Since your target audience is part of this overall user count, it's crucial to understand the dos and don'ts of social media marketing. By avoiding the common missteps below, you'll be more likely to reach your audience, build a relationship with your followers and achieve your marketing goals.
Pitfall #1: Focusing Too Much on Follower Count
Follower count is important, but it's not everything. What matters most is how you keep and interact with those followers. Make sure you're posting consistently and posting content your audience wants to see. Reply to your followers, engage in their questions and respond to customer service issues so they know there's a real human behind your brand. In terms of followers, it's always important to prioritize quality over quantity.
Read More
Pitfall #2: Over-Posting Salesy Content
The content you post for your followers will either keep them coming back for more or cause you to get lost in the social media void. Instead of creating content that aims to sell, create content that informs, inspires, educates and entertains. This is the type of content followers want to see from their favorite brands. When debating what to post, always remember that the majority of your content should focus on the customers themselves, rather than your business or what you're trying to sell. 
Pitfall #3: Doing It All Yourself 
Maintaining an engaging and effective social media presence is a full-time job, and nobody can do it alone. From writers and designers to advertisers and managers, social media marketing takes a team of dedicated individuals. So when your budget allows, use a variety of in-house and external resources to spice up your social media game. Generally speaking, the more talent you have on your team, the more your social media has the opportunity to grow.
Social media is fun, but it's not always easy. By avoiding these three pitfalls you can put yourself and your brand on the fast track to success. Looking to take your social media to the next level? With Dazium, you'll never have to do it alone. Contact us today!