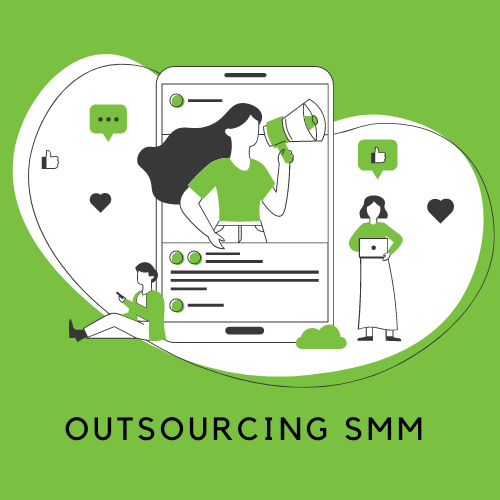 Whether you're a fast-growing start-up, a family-owned business or even an established brand, social media most likely plays an essential role in your marketing efforts. But what if we told you that there's a better, more efficient way to engage with your target audience and drive revenue through the roof? These are the benefits of outsourcing social media marketing:
#1: Long-Term Cost Savings
A small investment now can significantly save your business money in the future. Because outsourcing is typically more cost-effective than hiring someone in-house, there's no need to spend unnecessary money on hiring, training and developing new team members to help achieve your social media marketing goals. Instead, outsourcing these services gives you access to a team of experts who are trained and ready to bring your vision to life. This puts more $$$ in your pocket, not only now but also in the long-term.
Read More
#2:  Tried-and-True Systems
Social media marketing is a system built on processes. Having the right social media marketing agency in place ensures that your business has access to tried-and-true systems designed to automatically improve efficiency. We have already researched the best processes and workflows for scalable results, and we know what it will take to have your business succeed. And the best part is, agencies like Dazium know how to actively implement these systems and processes to fit right into your existing business model.
#3: Save Precious Time
In the business world, time is money. And managing a business's social media presence across multiple platforms requires more effort than you might imagine. Between writing daily posts, creating campaigns, designing graphics and interacting with followers, the hours begin to really add up. Luckily, outsourcing with agencies like Dazium helps you spend less time on such time-consuming tasks so you are able to solely focus on growing your business. If you can't afford to waste any more time, outsourcing is for you.
#4: Instant Access to Industry Expertise
Social media is changing every single day. That's why the invaluable expertise you can get from outsourcing to a professional agency cannot be emphasized enough. When working with Dazium, you get access to our insights, systems and years of social media marketing experience that is transferrable to your business. Outsourcing gives you piece of mind that your social media marketing strategy is being done right by industry professionals who are trained to deliver results.
#5: Increased Posting Speed and Consistency
The internet is open 24/7. And the more social media becomes part of our daily lives, the more customers expect to see their favorite brands active online. A dedicated outsourced social media marketing agency understands this need, and can help you better communicate through consistent and speedy postings. Our outsourcing services makes it easy to deliver content at a faster rate, boosting your business's likes, shares, followers and revenue quicker than ever before.
Still not convinced that outsourcing social media marketing is right for your business? Click below for an inside look at Dazium's custom SMM solutions: