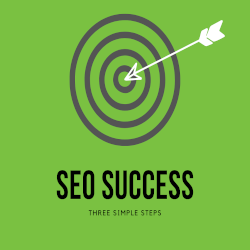 Contrary to popular belief, websites don't just build and grow themselves. It takes planning, strategy and whole lot of grit to get your website to the top. So, where do you start? SEO.
Search Engine Optimization (SEO) drives organic results on search engines, allowing your website to outshine competitors. Here are the three steps to your SEO success! 
Step One: Understand Your Target Market
A Planning Process
Just like running a marathon, the only way to improve your time and track your progress is by developing a solid baseline. The first step to SEO is to conduct a target market analysis for where your website is currently positioned compared to competitors. This will help you develop a strategic plan moving forward to keyword research.
Read More
Step Two: Do Your Keyword Homework
Let's Talk Strategy
Acing the final exam without any studying? Yeah, right! In order to nail your website's SEO, you have to identify and prioritize ideal keywords. These targeted words and phrases are the representation of your website on search engines. The more time you spend doing your keyword homework, the better your overall outcome will be.
Step Three: Make Sure Your Website is Fully Optimized
It's All About the Grit
A car can only get you where you need to go if it's up-to-date on its maintenance. Websites are a lot like cars in the sense that they always need to be serviced and cleaned up. By creating keyword-focused titles, writing meta descriptions for each page, removing all duplicated content and incorporating a good variety of in and out-bound links, you can ensure your website is fully optimized and updated. Never stop optimizing your content.
All it takes is three simple steps to find your SEO success. Looking for expert-driven assistance? Dazium can help!