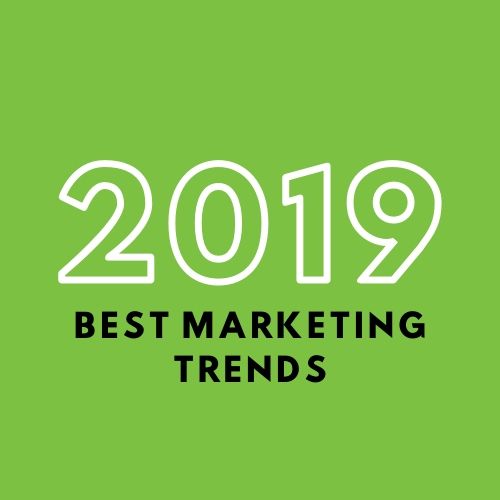 The year is coming to a close and we are ready to see what the future of marketing holds. But before we can jump into 2020, let's take a second to reflect on the best marketing trends of the past year! 
Chatbots are Taking Over Customer Service
More than 80% of businesses will have chatbots by 2020!
There's nothing more convenient than having an automatic chat feature to help serve your customers online. At any time of the day, chatbots can guarantee a fast response with little to no effort required by you. It's no wonder this trend is blowing up! 
Read More
Voice Search is Booming
50% of all searches will be via voice by 2020!
Hey Google, why is voice search so popular? Less time! No hands! Hassel free! We already incorporate voice commands like Siri and Alexa into our everyday habits. Now, browsing the internet and finding content is becoming the norm. If you can say it, you can search it! 
Influencers are the New Top Marketers
2/3 of marketers plan to increase their spending on influencer marketing in 2020!
Reality TV stars. The Kardashians. YouTubers. We all know the power of social media influencers. Marketers are taking advantage of this trend and using influencers to drive sales and increase reach. If influencers are taking about it, so is the rest of the world.
The proof is in the evidence – these 2019 marketing trends are gaining popularity by the day. If you're looking for expert-driven marketing advice, contact Dazium today!