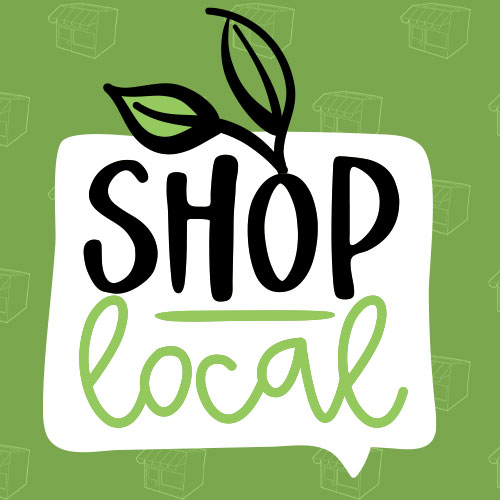 As of 2018, there are 30.2 million small businesses in the United States, providing jobs for more than 58 million employees. Right now, many of those small businesses are trying to figure out how to adapt to this new world during the COVID-19 crisis. But they can't do it alone… Here are 3 things you can do to support local businesses during this time of need!
Take Advantage of Online Shopping
With many storefronts closing down and switching to purley online services, it's important for us as a community to still support businesses online. From food takeout and delivery to boutiques and pet shops, most of your favorite local shops are available now online! So while you may not be able to get out on the town and shop until you drop, you can certainly help support local businesses with just a few clicks. PS: Don't forget to tip!
Read More
Spread the Digital Word
Need to cut back on online shopping expenses, but still want to support local businesses? Share, share and share some more! Now is the perfect time to start advocating for your favorite small businesses by shouting their names from your digital rooftop. By simply sharing a post on your Facebook or Twitter feed, you can not only spread positive word-of-mouth recommendations, but you can also directly influence sales. PS: Leave an online review while you're at it!
Pay Now, Go Later
While visiting your normal shops may not be an option right now, you can always pay now and go later. Through the purchase of gift cards or online vouchers, many local businesses are able to collect funds during this difficult time in order to stay afloat. Once their doors are open again, you are able to cash in and actually enjoy the experience! PS: Call your favorite business beforehand to see if they are offering any special deals!
At Dazium, we know small business because we are a small business. Don't forget to support local in this time of uncertainty. We're all in this together!