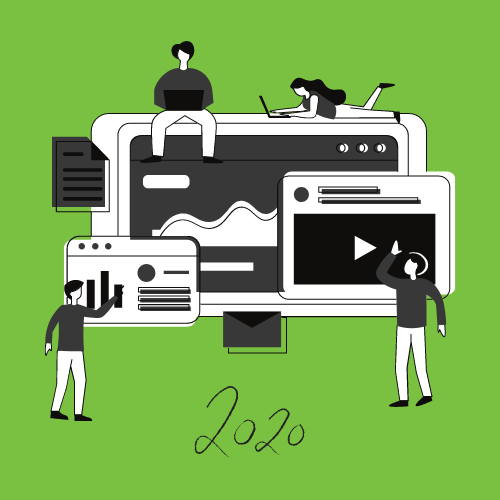 2020 is coming to an end (thank goodness), and there's no better time to hit the digital marketing ground running than right now. If you want to finish the year off strong, here are 5 digital marketing tips that you can't ignore:
#1: Prioritize Retention
So you had a great year, but now you're looking to carry this success over to 2021… All you've got to do is prioritize retention. Keeping customers around is an extremely important, but it's something only an alarmingly small percentage of businesses consider a priority. Try developing a retention marketing strategy before the start of the new year!
Read More
#2: Make Decisions Based on Data
Too many marketers are simply going through the data motions because they "know" that the actions they're taking are what they're "supposed" to be doing. If you're not seeing positive feedback in your data, it's time to make a change. By basing your decisions on data, you are setting yourself up for a new year of success!
#3: Give Your Brand a Refresh
At the end of every year, brands should always set aside time to review and refresh. This doesn't mean restarting from scratch, it just means upgrading what you already have. Consider giving your brand a refresh this month on social media, your website or anywhere else you conduct digital marketing. This is guaranteed to bring a breath of fresh air to your brand!
#4: Think Bigger and Bolder
It may be the end of the year, but it's the start of a new mindset. Now that you've had time to review, it's time to start thinking how you're going to advance in the upcoming year. The bigger and bolder you are, the better return you can expect to receive. What are you waiting for? If you want to be better, you have to think better!
#5: Know What You're Talking About
The marketing landscape is constantly changing, and you're required to change with it. This means staying up-to-date on everything digital marketing. If you truly want to optimize your efforts, then start studying to build up your knowledge level. There's always something new to be learned!
This year has been unpredictable – but if there's one thing we can count on, it's that next year will be here before we know. Follow these 5 digital marketing tips or contact Dazium today to finish off 2020 strong!